We call this sangria the Christmas in Florida sangria for two reasons:
Our poor cold friends way up north can get a taste of the Florida tropics with the flavor combinations of the lemon-lime, strawberry, blackberry and coconut sugar rim garnish.
Our Floridians can FINALLY have their 'White Christmas' dream with our coconut sugar 'snow' rim!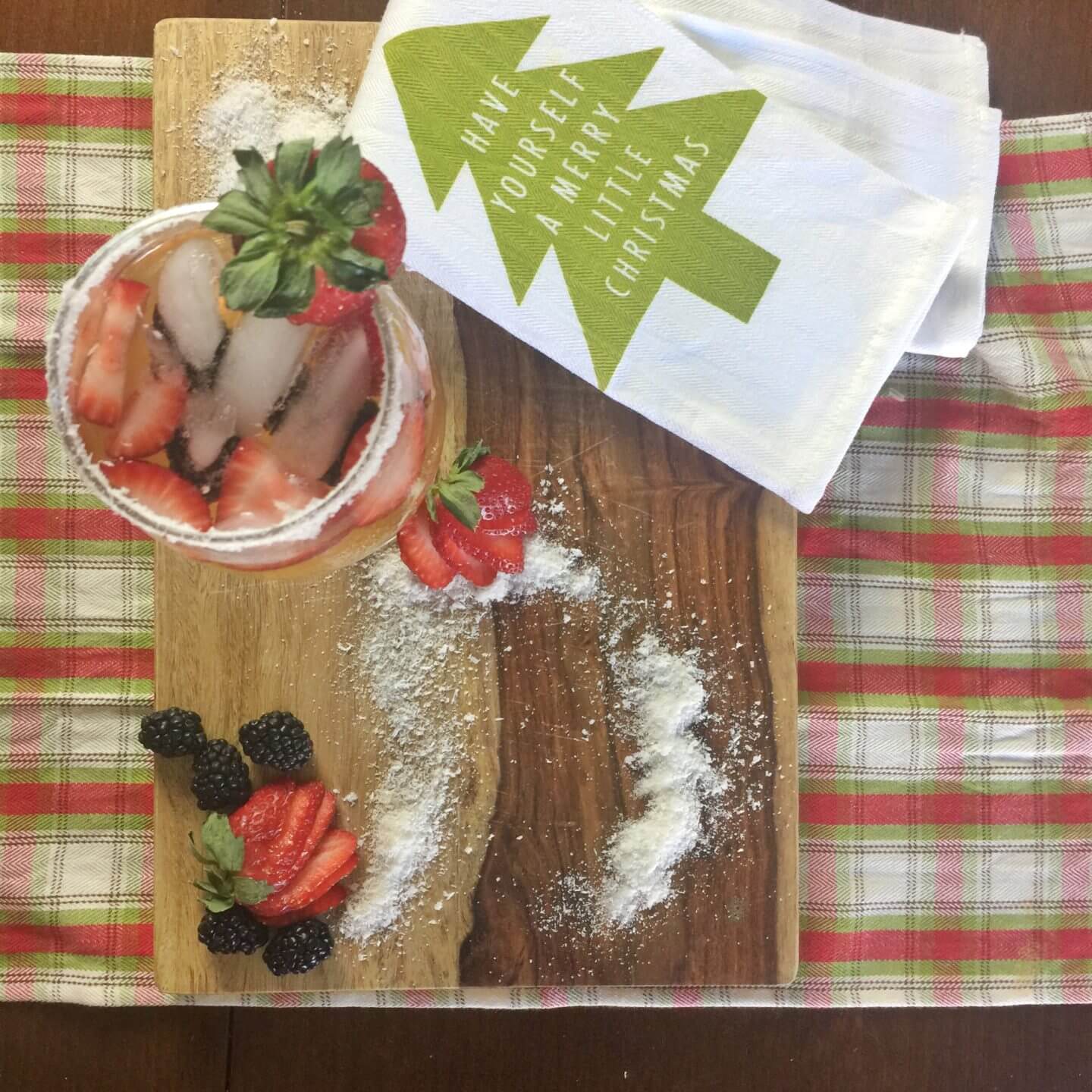 This cocktail is fruity and sweet enough, yet refreshing enough to bite through all the pumpkin pie and yule log cake you've been scarfing down all night! In our opinion, this is the perfect addition to add to your Christmas Menu.
We of course used only Wish Farms berries. These berries are offered year-round; however, they are extremely sweet specific to this time of year since they are in season for Florida.
This is a double whammy considering there is a great chance that no extra sugar will be needed to sweeten the sangria! Lookie there….already hitting our New Year resolution of eating healthier (well…almost..) either way…gold star for us!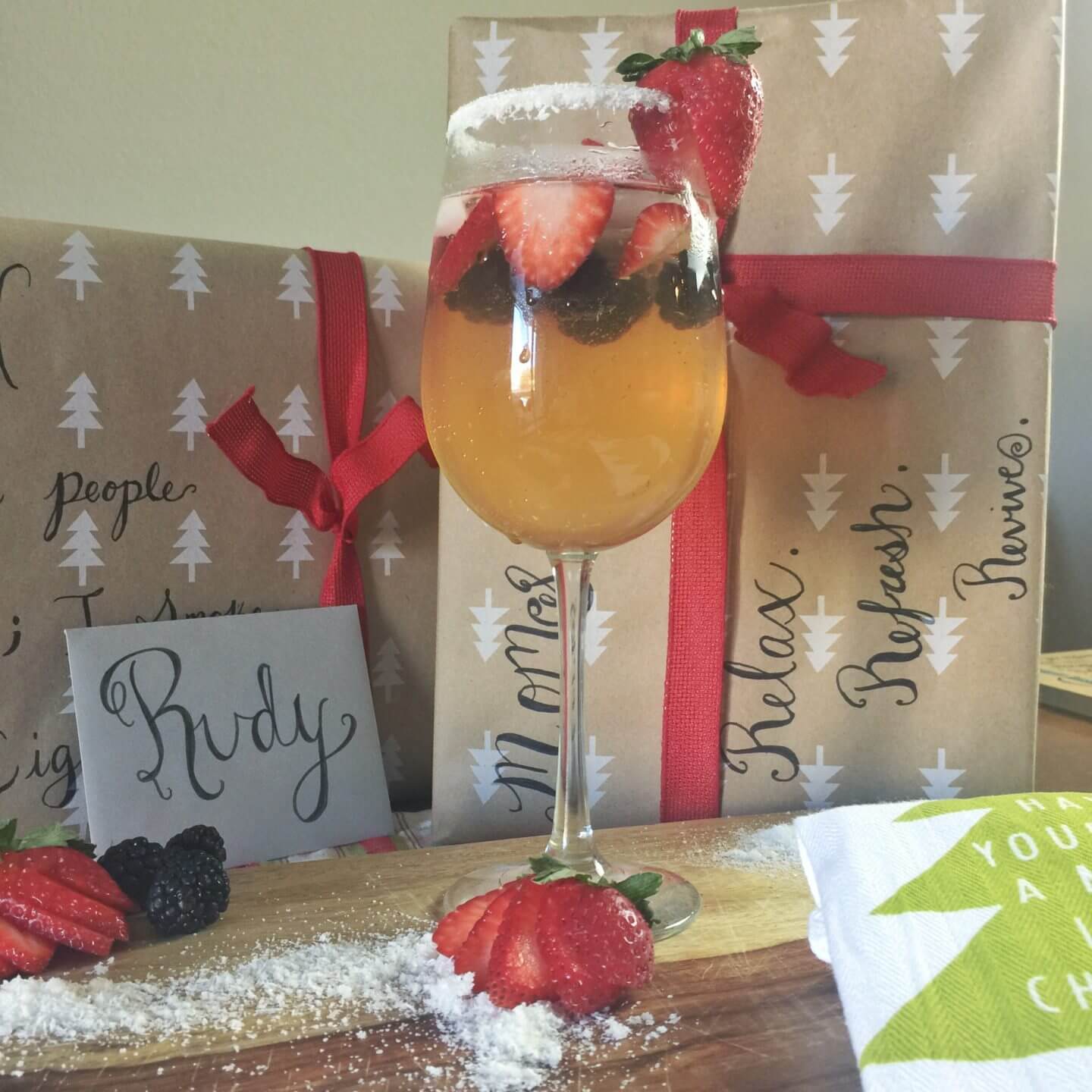 Want to look like the hostess with the mostess without even trying? Sprinkle the left over coconut sugar over your serving try or cutting board to look like freshly fallen snow. Cut some strawberries and fan for garnish and add the blackberries on the side.
Want the recipe?
Got the 7 ingredients and 10 minutes to throw it in a pitcher? (2 hours to chill) This recipe is too easy to pass up. Click here to get the recipe.