The Florida Strawberry Festival!
The Florida Strawberry Festival is an annual event held in Plant City, Florida, also known as the Winter Strawberry Capital of the World. Visitors throughout the Sunshine State and around the globe, come each spring to enjoy exhibits of agriculture, commerce, industry, livestock, fine arts, horticulture, and crafts. At the center of it all, is the celebration of the city's bountiful crop… Florida strawberries!

STRAWBERRIES GALORE
The Florida Strawberry Festival is an event steeped in tradition. It represents a time in American history when communities came together to celebrate the harvest. Since its first year in 1930, the annual festival has grown in popularity and acclaim ranking among the Top 40 Fairs in North America and bringing tens of thousands of people daily during the 11-day event.
Visitors enjoy the small-town charm of Plant City and cannot resist the plentiful and delicious strawberries available. As next spring rolls round, we hope you consider venturing out to our hometown to experience the taste of fresh strawberries and meet the local berry farmers that grew them with attention and care.
Plant City the Winter Strawberry Capital of the World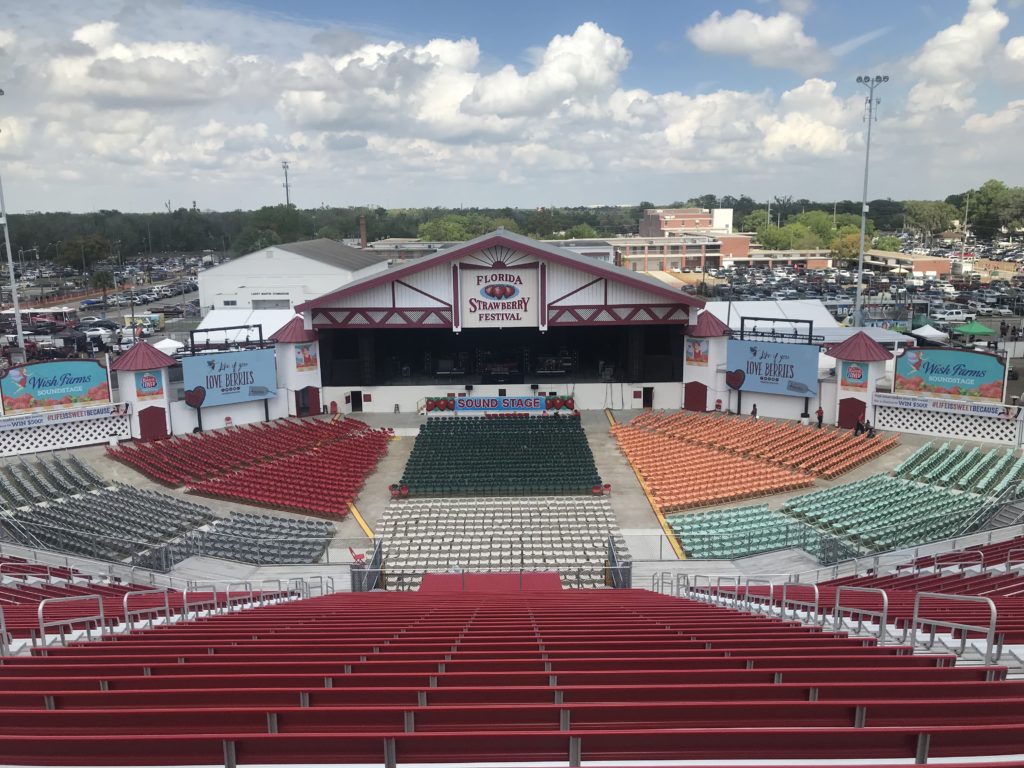 Since 2011, Wish Farms has been the Official Soundstage Sponsor of the Florida Strawberry Festival. Each year, the 11-day festival brings in big musical performers; like Luke Bryan, Blake Shelton and Reba McEntire.