Wish Farms is a 4th generation, family-owned & operated farm based in Plant City, Florida. Since 1922, we have been growing delicious sweet strawberries for your family to enjoy. We understand how difficult and important it is to raise money for your school, club, band or team. Selecting the right fundraiser can be overwhelming. Wish Farms is excited to offer a fresh and healthy alternative to spice up a stale fundraiser. Best of all, it is easy to execute. Now you can provide peak-of-season Plant City strawberries hand-picked and shipped straight from the farm!
Specialty 4-pound box of fresh Florida strawberries
You earn $8 per box sold (40%)
If 200 students sell 6 boxes each, your profit is $9,600!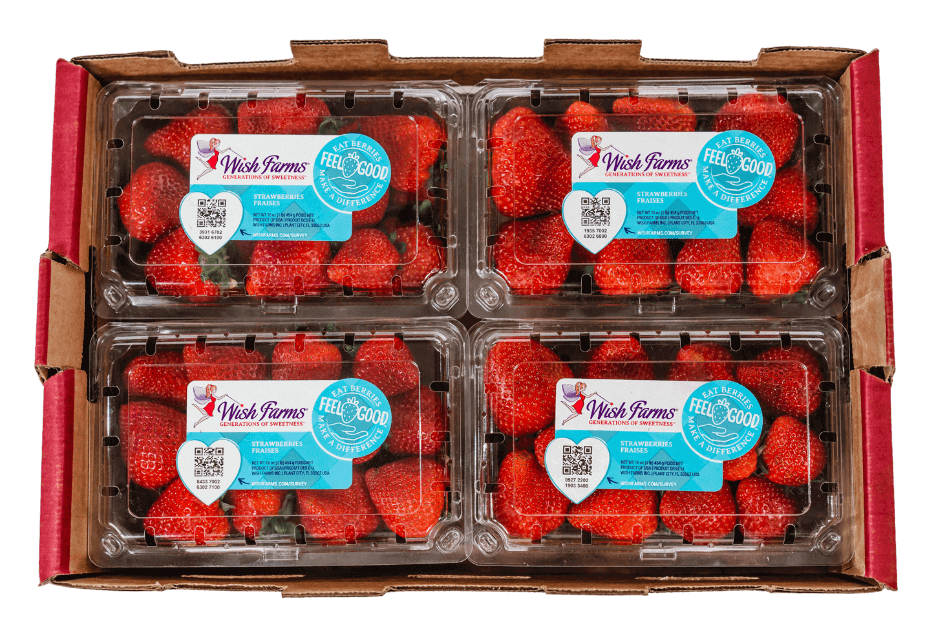 Strawberry Fundraiser Testimonials